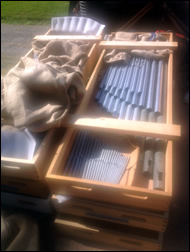 Thornbury Farm is in the process of restoring a 1926 Mudler Hunter pipe organ. The organ contains 2300 pipes with a Haskell Swell Division and a Mollier Choir Division. The main blower is 100+ years old and weighs in excess of 2,000 pounds. We are currently raising money for replacement parts, new leather seals and to update the electrical work.
Volunteers are graciously helping to restore this piece of history.
Shifts are generally on Saturdays from 9-1 and no experience is needed. Those looking to fulfill community service hours or simply interested should email Randell Spackman. Please return a completed volunteer form.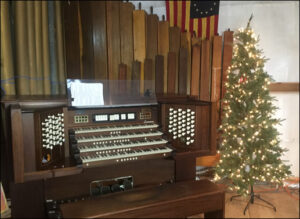 It is the hope of Thornbury Farm to host several concerts and lectures each year to serve the community. Our goal is to preserve an instrument of great music but also educate others on history and art.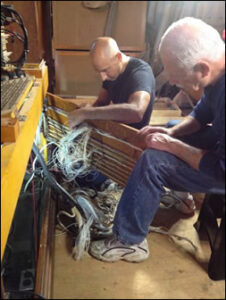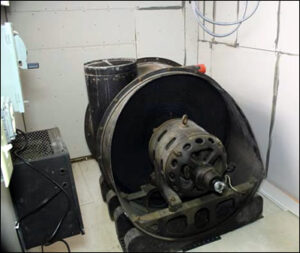 The main blower weighs about 2,000 pounds.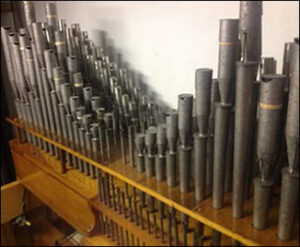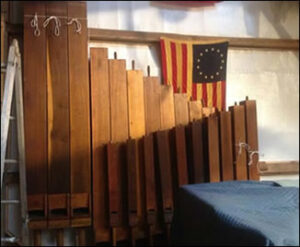 A few "small" wood pedal pipes.