Ever wonder about what goes on "behind the scenes" at Thornbury Farm?
Want to know more about organic farming or farming in general? Thornbury Farm is looking for volunteers who are interested in learning how organic produce is seeded, weeded, picked and washed. We'll teach you!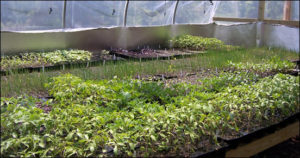 Volunteers must be:
15 years or older
willing to work a 4 hour shift
wearing sturdy shoes and gloves
and have returned a completed volunteer form
We recommend a hat, sunscreen and a water bottle. Interested? Email Randell Spackman.
Pipe Organ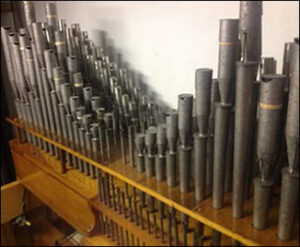 Thornbury Farm is in the process of restoring a 1926 Mudler Hunter pipe organ. The organ contains 2300 pipes with a Haskell Swell Division and a Mollier Choir Division. We are looking for music enthusiasts who will volunteer their time as carpenters, electricians, handymen, cleaners or organizers. We hope to host several concerts and lectures each year and need event planners.
Interested volunteers should email Randell Spackman.